My History with Dogs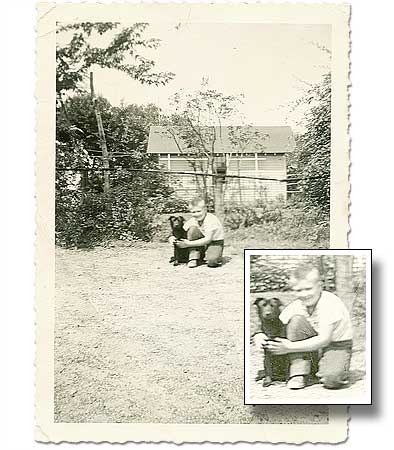 About 1953 my first dog. His name was Black Bart. He was a mutt
but he was the king of the neighborhood. I don't think I even owned a leash.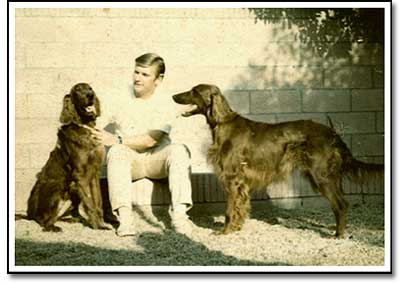 Southern California about 1967. On the right Dual American and Canadian Champion Mary Kerry ("dual" means field trial and bench champion). On the left her son Danalee Cort of Mary Kerry . Cort was the most beautiful Irish I ever saw. He died of cancer at two years.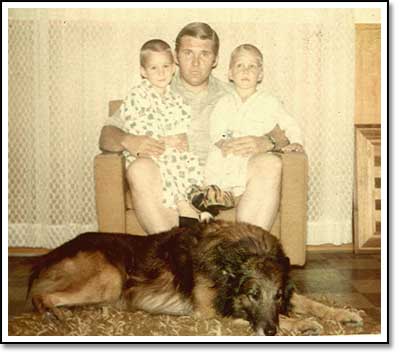 Long Beach, California about 1970. Cappy was sort of a rescue dog. He was a very special Belgian Tervuren (breed standard below) who was starving to death in a kennel a friend of mine owned. As the victim of a nasty divorce where both parties no longer wanted him he was so depressed he refused to eat. I took him in and he turned out to be an incredible dog. When I got him he was CDX and a champion in Canada and the USA with wins such as best of group at Westminster and best in show at Santa Monica. I got a handler to finish him in Mexico. He became a very happy fellow at stud for a number of years.
Belgian Tervuren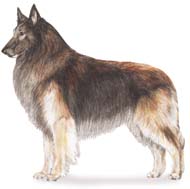 Belgian Tervuren Breed Standard
Herding Group
General Appearance
The first impression of the Belgian Tervuren is that of a well balanced medium size dog, elegant in appearance, standing squarely on all fours, with proud carriage of head and neck. He is strong, agile, well muscled, alert and full of life. He gives the impression of depth and solidity without bulkiness. The male should appear unquestionably masculine; the female should have a distinctly feminine look and be judged equally with the male. The Belgian Tervuren is a natural dog and there is no need for excessive posing in the show ring.
The Belgian Tervuren reflects the qualities of intelligence, courage, alertness and devotion to master. In addition to his inherent ability as a herding dog, he protects his master's person and property without being overtly aggressive. He is watchful, attentive, and usually in motion when not under command.

My most recent dog before Fresita was Laika. Another, sort of, rescue dog. Laika was a pure-bred rottweiler that my ex-girlfriend's son wanted when he was about 15. Over my objections, his mother let him get her and then a couple of years later, long after Beverly and I were no longer a couple, they asked me to take her. After a little obedience work she was fine, the dog that is, not Beverly. Eventually I gave Laika to a friend that already had a rottweiler and lived at the beach. The woman in the picture is another ex-girlfriend, Shirley. Thank goodness I have Fresita and no more girlfriends. I am still very close friends with Beverly and Shirley but now my life is, as the say in Spanish, "tranquilo".